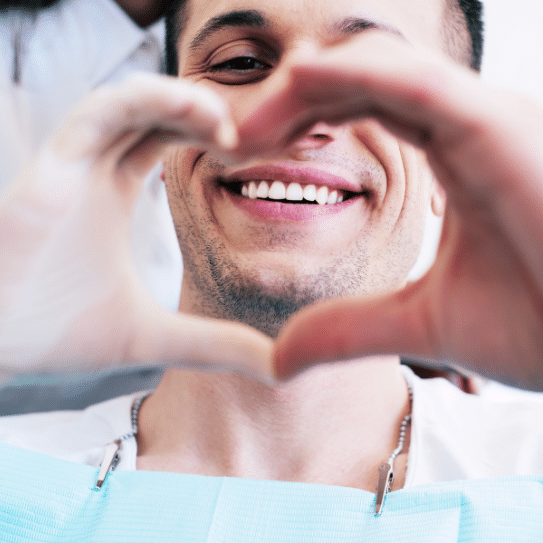 Holistic Dental Health – Dentist in Epping, NH
A Biological Dentist not only treats the mouth but the whole person. Compared to a traditional dentist, visiting a biological dentist offers many unique benefits. 
Those who decide to visit a biological dentist certainly have their own reasons. We have compiled four benefits to consider when determining if a biological dentist is a good choice for you and your family. 
#1 Improves Overall Health
The main difference between a biological dentist and a traditional one is that holistic dentists are more concerned with the body's overall health. In the treatment process, Dr. Tamatha Johnson, your dentist in Epping, examines each patient's medical history, lifestyle, and diet to find ways to improve oral health. 
Biological dentistry operates with the understanding that oral health and body health are interconnected. The best way to have long-term prevention of oral health concerns begins with improving one's lifestyle, diet, etc. 
#2 Biocompatible Materials
What does biocompatible even mean? It means the material is safe and reacts well with body tissue. Some common materials used by general dentists are less biocompatible and safe, such as amalgam fillings and mercury. 
Brentwood Dental Designs are opposed to these materials and often choose safer materials. Additionally, Dr. Johnson offers metal filling removal and replaces it with mercury-free fillings that are safer for the body. Your dentist in Epping provides a safe alternative for patients who are worried about adverse reactions to certain dental materials. 
#3 Less Invasive Treatments
Holistic dentistry typically always chooses the least invasive treatment methods possible. AT Brentwood Dental Designs in Epping, NH, we focus more on preventive dental care for oral health concerns than treating the issue once symptoms worsen and become more challenging. 
For example, biological dentists may only use root canal therapy as a last resort, siding with less invasive treatment options whenever possible.  
It is a huge benefit for patients who suffer from dental anxiety or simply feel comfortable avoiding the dentist rather than going through an invasive procedure. Because we use less invasive methods in our dental office, recovery time is typically shorter. 
#4 Prevention First
Many traditional dentists treat tooth decay or other oral health concerns after it develops. Biological dentists look at lifestyle, diet, and general health factors to determine the best way for you to prevent oral health concerns from developing in the first place. 
Doing this instills a patient/dentist trust and keeps the cost of dental services down. The goal is to avoid invasive and expensive procedures at all costs. 
Schedule a Consultation with Your Biological Dentist in Epping
Contact our team at Brentwood Dental Designs today. We would love to arrange a consultation visit to discuss the different treatment processes and answers to any questions about our practice. 
We treat the whole body, not just your teeth. We believe in safe, effective, and minimally invasive treatments that give our patients the best dental experience and the healthiest bodies and smiles possible. We look forward to meeting you.