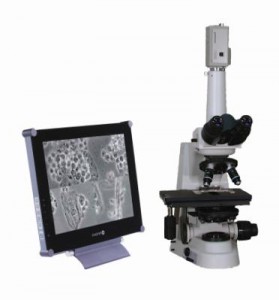 Brentwood Dental Designs began using Phase Contrast Microscopy and Oral DNA Salivary Diagnostics in 2016. Prior to that, there was no way to tell whether or not you were infected with periodontal disease until your gums were inflamed and bleeding. In the Fall of 2016, the BDD Team trained in Houston, Texas, with the Perio Arts Institute in the Forward Sciences facility. Now our practice uses microbiological tests to measure specific bacteria, in order to treat patients to the best of our ability and monitor for long term health.
Periodontal disease is caused by colonies of oral pathogens that live in biofilms growing on your teeth and below the gum line. They provoke a strong immune response that slowly, and usually painlessly, destroy both the gums (gingiva) and the underlying bone. Not to mention these pathogens are highly contagious, and now 3 out of every 4 people are infected with periodontal pathogens. Periodontal disease is major cause of adult tooth loss and the pathogens are linked to unmanageable diabetes, heart disease, stroke, chronic pain, anxiety, depression, dementia, Alzheimer's, and even cancer. Most of the 600 bacterial species that can live in your mouth are relatively harmless, but a few are highly pathogenic. The most high risk pathogens have unique shapes that can be seen with a phase contrast video microscope such as the one we use. Biofilms from plaque are mounted on a slide and examined while still alive. High risk biofilms are highly active with many Treponema and large numbers of white blood cells. Then, Oral DNA Salivary Diagnostics is used to obtain precise evidence about the levels of pathogens, allowing for a more accurate diagnosis and in the case of periodontal disease, a more specific and effective treatment protocol.
Brentwood Dental Designs invests heavily in state of the art technology, research, and education to provide our patients with profoundly effective protocols for the treatment of periodontal disease. Scientific research proves that by addressing periodontal disease, dental expenses and medical health treatments dramatically decrease. If you think you may be showing signs of periodontal disease, please schedule an appointment with Dr. Johnson and the BDD Team. As you'd expect, good oral health is a major cornerstone in achieving and maintaining total body wellness.
More About Our Dental Technology