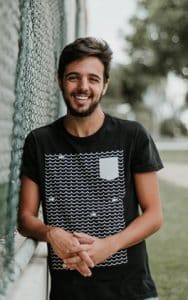 At Brentwood Dental Designs, we place a high value on advanced knowledge and dental technology. Our team works hard to ensure our patients receive high-quality, precision dental care that will promote excellent oral health and beautiful smiles.
We offer the latest in advanced dental technology, including the following:
Digital X-rays: Did you know that digital x-rays use 80% less radiation than traditional x-rays? Our digital x-rays allow us to see detailed pictures of your teeth while keeping you safe from overexposure to radiation.
Intraoral cameras: The small camera pinpoints problem areas inside your mouth, so we can see detailed photographs of your teeth. Our team can use the intraoral camera to find cracked teeth, hidden plaque deposits, and cavities behind fillings. The more information we have, the better we can customize your treatment to fit your needs.
Spectra: The remarkable technology of Spectra uses imaging software to find caries, or decay, on your teeth. Spectra utilizes fluorescence, LED lights, and colored renderings to discover caries hidden in tight spaces.
Fotona Lightwalker® Laser: Our office is equipped with the latest in dental laser technology, the Fotona Lightwalker Laser. The new laser dentistry tool is faster, more precise, and more efficient than almost any other dental tool on the market, making your visit easier and more comfortable. It has a variety of uses, including disinfection, biostimulation of surgical site tissues, and restoration procedures with fewer injections, lower pain, and a shorter time in the chair. We're especially excited about what this laser can do for your airways!
CO2 Soft Tissue Laser: Dental lasers can provide precision, no-contact treatments that are safe and gentle. The CO2 soft-tissue laser is used to recontour gum tissue, treat cold sores and other lesions, provide periodontal therapy, and more.
Ozone Generator: For our patients who are experiencing decay and tooth infections, ozone therapy may be helpful in removing bacteria. Ozone gas can penetrate the root of the tooth and kill the infection inside. Fortunately, ozone breaks down easily into smaller oxygen molecules and contains no harmful byproducts or chemicals.
Phase Contrast Microscope: The advanced technology of phase contrast microscopy is used in detecting and treating periodontal disease. Using a microscope, we can detect periodontal disease before bone deterioration occurs.
Intraoral 3D Scanner: Our handheld digital 3D scanner called Trios takes a full impression of your teeth without the use of latex molds. In just two to three minutes, our team can have an accurate, detailed impression of your teeth, allowing us to provide personalized restorative treatments for our patients.
OralID Cancer Screening: When we screen for cancer, we want to ensure we have every detail about the inside of your mouth. We use fluorescence to look for abnormal lesions in the mouth. If we find a lesion that raises suspicion, we'll keep a close eye on your oral health and proceed with testing if necessary.
Call Today!
Looking for an Exeter biological dentist that has your health in mind? Don't hesitate to call today!