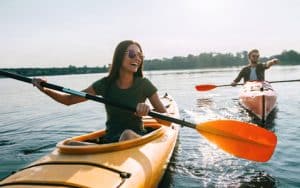 At Brentwood Dental Designs, we emphasize a whole health approach to dentistry and make every effort to spend as much time with our patients as possible. Our professional and friendly team cares about you and your health, and our office contributes to a naturally comfortable atmosphere that helps our patients feel at ease.
Dr. Tamatha Johnson is a biological dentist who uses integrative dentistry to combine traditional treatments with natural healing. Our team is also trained in whole health dentistry, with a focus on the health connection between the mouth and the entire body.
"Dr. and staff are amazing and friendly. The office is very inviting and comfortable. This was the best experience I have ever had at a dentist." -Brian W.
Whole Health Dentistry Options
There is a connection between your oral health and overall wellness. Here at Brentwood Dental Designs, we use integrative dentistry treatments to improve both your oral health issues and your total body wellness.
Mercury Safe Amalgam Filling Removal

As a Mercury Safe dentist, Dr. Tamatha Johnson at Brentwood Dental Designs has the proper equipment, training, experience, and skills necessary to minimize your exposure to mercury during amalgam filling removal. The whole team has been trained in safe amalgam removal to help you get the toxic mercury out of your mouth and prevent additional health complications that may arise if it is not removed.
>> Learn More About Amalgam Filling Removal


Oxygen & Ozone Therapy

For dentistry procedures, Ozone is a highly useful, naturally occurring compound that we can use to destroy bacteria, viruses, and fungi. Ozone has been used for sterilization purposes with water, air and produce. Now with dentistry, ozone can be used to destroy the cell membranes of harmful microbes that are often found in your mouth.
>> Learn More About Ozone Therapy


Periodontal Therapy

Periodontal care is a very important part of overall dental health. In fact, periodontal disease can sometimes be the cause of more serious problems, such as heart disease, diabetes and stroke. Fortunately, early gum disease, or gingivitis, is easy to prevent with good oral hygiene and regular dental visits.
>> Learn More About Periodontal Therapy


Fluoride Free Dentistry

At Brentwood Dental Designs we think of water fluoridation as medication without representation, which is why the water we use in our dental procedures and the water we serve is 100% fluoride free. We have also found a safer, more effective alternative for topical fluoride that is used in many other dental offices.
>> Learn More About Fluoride Free Dentistry


Integrative Medicine & Dentistry

At Brentwood Dental Designs we have re-directed our focus in proper dental work from "fixing what is broken" to improving oral health conditions that affect the entire body. Some of the issues we focus on include chronic infections, mercury and heavy metal toxicity, periodontal disease, chronic facial pain, and sleep disorders.
>> Learn More About Integrative Medicine & Dentistry
Rather than simply treating what appears to be on the surface of your teeth and gums, our focus is on healing the body. For example, if you experience any of the following:
Chronic facial pain.
Periodontal disease.
Chronic infections, including chronic sinusitis.
Toxicity from mercury and heavy metal, including old fillings.
Sleep apnea and other sleep disorders.
… then you may be at higher risk for one or more of the following:
Anxiety or depression.
Chronic pain.
Diabetes and other blood sugar issues.
Heart disease.
Stroke.
Dementia.
Cancer.
Reading through the above list, you can see why our team works hard to understand each individual and how physical and oral health are integrated. Our goal is to treat our patients from the inside out and to provide comprehensive healing techniques that go beyond the traditional dental treatments.


Biological Dentistry Approach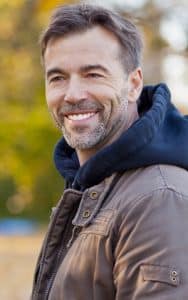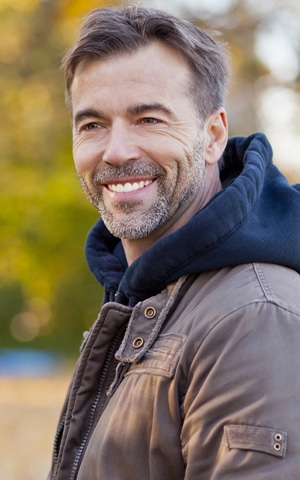 Biological dentistry focuses on restoring normal physiological function, eliminating harmful bacteria, and ridding the body of toxins. We accomplish this by getting to know your mouth and using those treatments that will best serve your overall health.
Additionally, we strive to use treatments that use natural substances in order to avoid adding harmful chemicals to your body. For example, we do not use metal fillings, which use an alloy that contains up to 50% mercury. We also use ozone therapy in some treatments, a naturally occurring gas that breaks down into water and oxygen.
Biological dental therapy relies on healing the whole body because we understand that some medical issues can stem from untreated cavities and other oral health issues. We want to improve your total body wellness by treating your oral health.
Call Our Office to Schedule an Appointment Today!
If you are looking for a natural dentist experienced in integrative dental treatments, call our office to schedule an appointment today. We are excited to meet you and find out how we can help you have a healthier, happier smile!
Related Content