Personalized, Compassionate Dental Care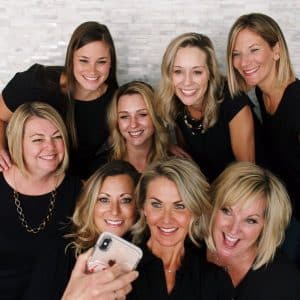 At Brentwood Dental Designs, we genuinely care about our patients' well-being as a dentist office. You will never be a number on a chart to Dr. Tamatha Johnson or any member of our team. Instead, we'll establish open communication and create a relationship with you — one based on mutual respect and trust.
We believe achieving and maintaining a healthy smile requires teamwork. You deserve to be actively involved in all aspects of your care, and we want you to be engaged. Helping you take control of your oral health is our goal. We'll provide an integrative dentistry approach to treatment through dental education and preventive care, and assist and support you at every step.
The Brentwood Dental Designs Philosophy
We believe in treating each of our patients the way we would want to be treated and being the best dentist office in Brentwood. In that spirit, we deliver exceptional service that concentrates on the quality of results and your treatment experience.
We're concerned about your overall wellness: having a healthy mouth helps to improve your body's health, and having a great smile makes you feel better about your appearance. We want you to have both health and happiness, and would be honored to be your oral healthcare partner.
We understand that the idea of seeing a dentist can be overwhelming for some people. Please be assured we will meet you where you are, with no judgment, and help you regain a healthy smile. By actively listening to your concerns, practicing painless dentistry, and proceeding at a rate at which you are comfortable, we will show you that a visit to see us is nothing to worry about.
A Green Dental Practice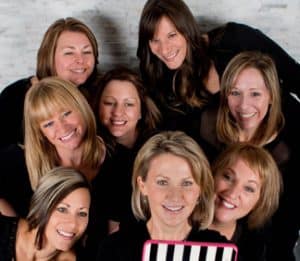 Brentwood Dental Designs is a proud member of the Eco Dentistry Association (EDA). We were one of the first 100 dental practices in the world to achieve the Gold Certification. Only dental offices that meet the association's highest standards of pollution prevention, waste reduction, water and energy conservation, and wellness-based practices qualify as EDA-certified offices.
We strive to be a model for a new kind of dentist practice: one that has a reduced environmental footprint. Every day we make responsible decisions that reflect our commitment to the well-being of our patients, team members, community, and environment.
Our practice's commitment is to provide the best quality care for all ages, using the most current techniques, biocompatible materials, and state-of-the-art technology. Your care experience and results will have you smiling.
Schedule a Visit With the Best Dentist in Brentwood!
We welcome children, teens, adults, and seniors at our Epping, NH dental office. Please call to learn more and schedule a visit with our dentist Dr. Johnson and our team.
We look forward to meeting you. It will be our pleasure to help you develop excellent oral and overall health, as well as a beautiful and confident smile. Call today.