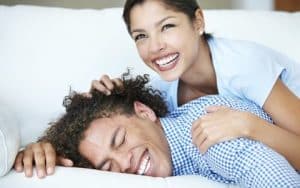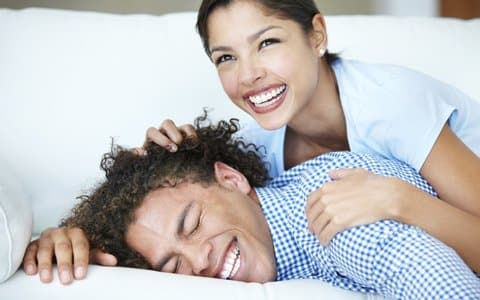 The TMJ—or temporomandibular joint—is an excellent example of the way our body systems affect one another. This joint is located on either side of the face, where the jawbone connects to your temple. However, some of the TMJ disorders you might encounter are not caused by your teeth or gums, and some of the symptoms don't stay localized in the TMJ area.
As a biological dentistry practice, we are concerned with treating your TMJ disorder. Our concern is not just because this joint is near your mouth. We want to use quality dental care to bring health and healing to the whole you.
The Temporomandibular Joint
This joint is the center of all movement you make with your jaw. It is responsible for helping you bite, chew, speak, and make facial expressions. It shifts in most directions. It even moves when you do something as simple as swallowing.
This constant movement leaves the joint susceptible to many kinds of damage and stress that have repercussions beyond just your teeth. Damage to your TMJ affects every aspect of your life: meals, socializing, job performance, and the overall quality of your life.
Temporomandibular Disorders
TMD is a term that refers to these many types of damage or stress. They can stem from something as straightforward as blunt trauma from a sporting injury or automobile accident. 
Most often, however, the causes are less direct, including:
Overuse.
Stress.
Anxiety.
Teeth grinding or clenching.
Jaw misalignment.
Arthritis.
Stress and anxiety are particularly surprising to many people as a prime cause for TMDs. However, stress in your life can result in serious muscle tension in your head, neck, shoulders, and back. Just one of the results of that tension is the potential for a TMJ disorder.


The Symptoms of TMD
TMDs come in a variety of forms. The level of injury and number of symptoms is slightly different for each person. Some of the most common symptoms are listed below.
You may have a temporomandibular disorder if you experience:
Jaw locking or popping.
Difficulty with chewing or speaking.
Regular migraines.
Tenderness in the jaw.
Ringing in your ears.
Muscle spasms in the face, ear, or jaw area.
Pain in the temple while chewing or speaking.
Resolving even one of these symptoms can have lasting effects on your health, and in living your full life. Many TMJ treatments are available to help heal the temporomandibular joint, reduce your symptoms, and bring you lasting headache relief.
TMJ Treatment at Brentwood Dental Designs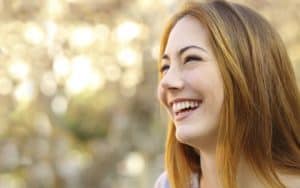 There are a number of TMJ treatments available. One treatment that we recommend quite often is a bite guard, which is effective for headache relief as well as helping your TMJ heal.
A bite guard is a simple device that will help your TMJ relax. Easing the strain on your TMJ can help you heal and reduce the recurrence of TMD symptoms. A bite guard can also help prevent teeth grinding and clenching, something that you may be doing in your sleep or during moments of stress.
We make custom bite guards for maximum effectiveness and comfort. When you choose a bite guard from Brentwood Dental Designs, you are receiving a bite guard that fits your unique mouth as well as the specific cause of your TMD.


Get Headache Relief and More with TMD Treatment in Epping, New Hampshire!
Brentwood Dental Designs is an ideal place to provide headache relief, maintain dental health, and bring your whole body back to a state of balance. If you suffer from TMJ pain or discomfort, don't hesitate to come to us for pain relief at the hands of our excellent professionals.