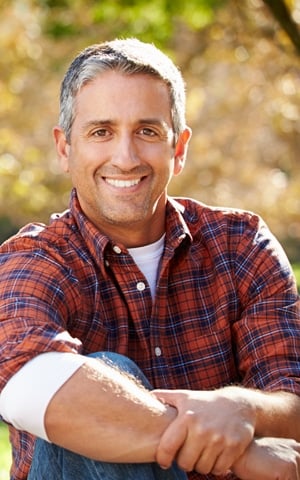 At Brentwood Dental Designs in Epping, New Hampshire, we are concerned about everything that goes on in your mouth, which is why we offer full mouth reconstruction. Sometimes known as full mouth rehabilitation or full mouth restoration, our biological approach to dental reconstruction aims to restore all of your teeth at the same time.
Dr. Tamatha Johnson has years of experience in full mouth reconstruction and can work with you to create a plan that will restore the health of your teeth and your smile. Patients who might need full mouth reconstruction, or teeth restoration, might have experienced the following:
Loss of teeth due to decay.
Fracture or injury of several teeth, or teeth that have been lost due to trauma.
Extreme wearing of teeth due to acid erosion, including acid from foods and beverages or from acid-reflux.
Chronic headaches, jaw pain, or muscle pain due to a misaligned bite.
Whatever the cause, we are here to help with your full mouth restoration.


Getting Started with Dental Reconstruction
First, schedule an appointment with us, so we can examine your teeth and determine how much reconstruction is needed. We'll take into consideration the state of your teeth, how the teeth sustained damage, and the condition of your gum tissue. Depending on your situation, we may recommend veneers, dental crowns, dental implants, or other prosthodontics.
Once we have a plan in place, we'll work together to start the full mouth reconstruction process. Each person will have a plan that is tailored for each set of conditions. Our team will work with you during each visit, providing a pleasant atmosphere and talking to you about your options.
Once your treatment is finished, we'll show you how to take care of any prosthodontics or reconstructive work we have implemented. You can get back to your busy lifestyle with a beautiful, attractive new smile!
Schedule a Consultation for a Dental Reconstruction in Epping, New Hampshire!
If you have experienced traumatic tooth loss or fracture, don't wait to call our office to schedule an appointment. The sooner you come to us for medical attention, the better. We want you to get your smile back as soon as possible!
Related Content