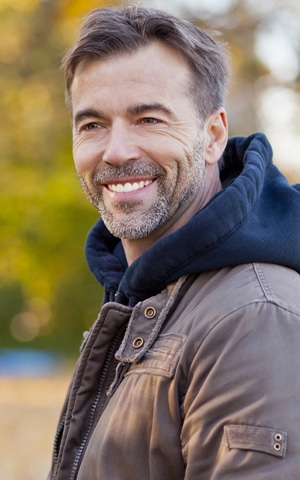 For our patients who have lost many or all of their teeth, we provide both partial and full dentures to restore your smile. Our office in Epping, New Hampshire can supply custom dentures as well as implant-supported dentures. We focus on personalizing each set of dentures for each individual patient.
Custom-Crafted Dentures
Tooth decay, periodontal disease, and injury can all contribute to loss of your permanent teeth. Fortunately, dentures are available to replace your missing teeth, improving both your health and your appearance.
Full dentures can replace all the teeth in your mouth, whereas partial dentures are designed to replace certain teeth while leaving your natural teeth intact. We can help you decide which dentures will work best for you and show you how to keep them clean and in good shape.
Our custom-crafted dentures are not your grandparents' false teeth. These replacement teeth are made for your unique smile to restore beauty as well as function.
Implant-Supported Dentures
Many patients are now opting for permanent dentures, also called implant-supported dentures. Denture implants provide stability and support without the need for adhesives.
Implant-supported dentures do not need implant posts for every tooth. Instead, several denture implants are placed in the front of the top and lower jaw because the bone is denser in these areas.
The dentures are designed to fit into place permanently, which means you will clean and take care of the dentures the same way you would take care of natural teeth. Using denture implants, you can have a secure fit for your replacement teeth, which eliminates the discomfort and embarrassment of slipping or sliding dentures.


Strategic Implant Placement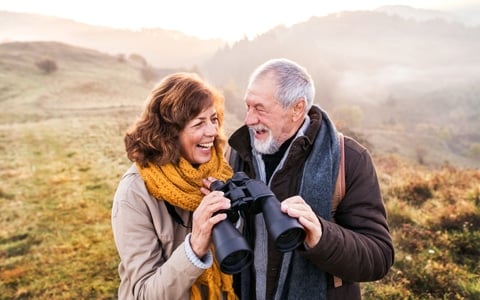 With strategic implant placement, you will not need an implant for every missing tooth. The entire denture is secured with four to six titanium post implants. If dentures are needed for the upper and lower teeth, each set will use four implants. In some cases, dentures are attached to dental implants in sections, but with strategic implant placement, the whole denture attached in a single piece.
With implant-supported dentures, you can eat and speak with confidence again! You won't need to worry about shifting or sliding because the denture is permanently attached to your mouth. You will have your teeth back, so you can eat the foods you love. You'll also have a beautiful, full smile again!
Explore Your Denture Options in New Hampshire!
If you have any questions for us about dentures or would like to schedule an appointment with Dr. Tamatha Johnson, call us today! Our skilled and experienced team is ready to help you restore your smile. We change the lives of patients in the Exeter and Rye, New Hampshire area with traditional and implant supported dentures and integrative dental care!
Related Content