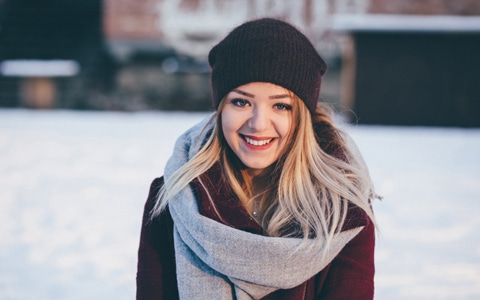 Do you hesitate to smile because of crooked or misaligned teeth? Do you worry that traditional braces are going to be painful and draw too much attention to your mouth? At Brentwood Dental Designs in Epping, New Hampshire, we offer Invisalign clear braces to help ease your worries about straightening teeth!
Invisalign uses advanced dental techniques to gently move your teeth into place without the need for uncomfortable metal wires and brackets. The Invisalign system utilizes clear aligner trays made from a smooth synthetic material designed to straighten teeth and produce beautiful smiles!
Am I A Good Candidate For Invisalign?
While some patients have more severe misalignments that can only be treated with wire-and-bracket braces, clear braces are a great option for mild or average cases of any of the following:
Crowded teeth.
Overbites, underbites, or crossbites (a combination of the two).
Gaps between teeth.
Open bite (when the teeth don't meet all the way).
General misalignment or crooked teeth.
How Do I Get Started With Invisalign?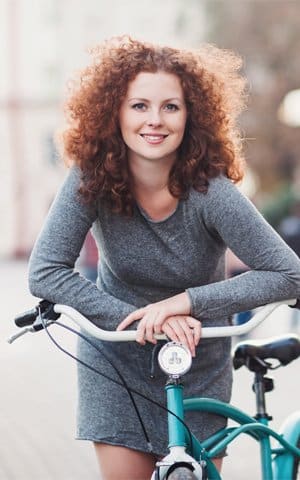 First, we can schedule a consultation with Dr. Tamatha Johnson to examine your teeth and ensure your teeth will benefit from Invisalign. After collecting images of your teeth, we'll design a treatment plan, and the Invisalign lab will create your customized clear aligners.
With our 3D scanner, we can create an exact digital replica of your mouth structures. No physical mold is required. From this, we can determine whether Invisalign is right for you, and proceed to the planning stage.
After collecting these images of your teeth, we'll design a treatment plan, and the Invisalign lab will create your customized clear aligners.
As soon are your clear braces are ready, you can pick them up in our office. You'll wear each set of aligner trays for a few weeks before replacing them with the next set of trays. We will also check in with you once in a while to make sure your teeth are moving into place.
Benefits of Invisalign Clear Braces
At Brentwood Dental Designs, we love the Invisalign clear braces system because of how easy the clear aligners are for our patients:
The trays can be removed when you eat, so you won't have to avoid your favorite foods during treatment.
Removable trays also keep regular brushing and flossing uncomplicated, without the need for special flossing tools.
Many of our patients choose Invisalign because the clear braces can go virtually unnoticed by people around you.
The braces are also smooth, so they don't cause the discomfort or the sore mouth that traditional braces can often cause.
Schedule an Invisalign Consultation Near Exeter and Rye, New Hampshire!
Are you ready to transform your smile? Give us a call today to schedule an appointment at an office that serves the Seacoast region of New Hampshire. We are excited to offer an integrative dental approach and help you straighten teeth with this revolutionary treatment!
Related Content