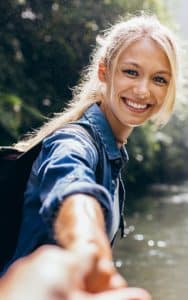 Are you worried about showing off your smile in social situations because of yellowed, stained, or discolored teeth? At Brentwood Dental Designs in Epping, New Hampshire, we offer teeth whitening services, so our patients can worry less about their teeth and more about their everyday lifestyle.
We strive to provide individual, specialized treatment and through our integrative dentistry practices we will help you decide which whitening option is best for you. Once you have decided that teeth bleaching is right for you, we can give you information about our Zoom whitening system and our KoR whitening products.
First, we'll take a look at why your teeth have become discolored. Teeth can change color for a variety of reasons, including:
Drinking coffee, tea, or red wine.
Eating foods with dark pigments, including berries and curry.
Smoking or other tobacco use.
Aging.
Excessive plaque and tartar build up.
Use of certain medications, including tetracycline and fluoride.
Understanding the depth and causes of discoloration can help us choose the best tooth whitening system for you.


Zoom WhiteSpeed Light-Activated Whitening System
For our in-office treatment, we use the Zoom whitening system with light activated gel. Using a bleaching gel and an LED light activator can speed up the whitening process and lighten your teeth up to eight shades whiter in one visit! Our team will apply the gel three times in one hour. When you rinse the gel off, you'll have a beautiful, bright new smile.
KoR In-Office Whitening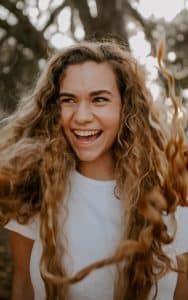 Our KoR whitening system is safe and effective. This is a great choice for our patients who want to avoid increased tooth sensitivity. KoR's unique formula provides a whiter, brighter smile without uncomfortable side effects. The teeth bleaching gel is prepared and stored with care to ensure maximum whitening results.
KoR Take-Home Teeth Whitening
Have you tried over-the-counter teeth bleaching products with disappointing results? If you are looking for a convenient at-home whitening kit with professional power, our KoR take-home teeth whitening kits may be right for you. You can whiten your teeth from the comfort of your home!
Explore Your Teeth Whitening Options in New Hampshire!
Are you tired of looking at your yellowing teeth in the mirror? Give us a call today to find out how one of our whitening systems can help! Together, we can decide which teeth whitening system will work the best for you.
Related Content