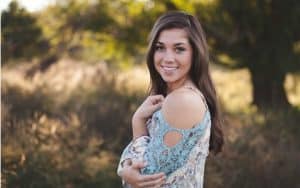 Brentwood Dental Designs in Brentwood, NH is a fluoride-free dental office. Water fluoridation was initiated in 1945 by the U.S. Public Health Service and was endorsed by the American Dental Association along with several other professional societies. Sadly, the focus on proper nutrition, proper dental hygiene, and access to dental care became lost in the rhetoric of water fluoridation.
History of Fluoridation and Our Goals for Patient Health
Some communities, such as Colorado Springs, have naturally occurring fluoride in their water, which is how the effects of fluoride on teeth were first discovered. Dentists noticed that many of the children in the area had brown stains on their teeth but they weren't getting cavities, so it became common across the country to fluoridate the drinking water for cavity prevention.
The process of water fluoridation involves adding fluoride in the form of a silicofluoride to a concentration of 0.7 ppm (parts per million). Ingesting water containing fluoride can contribute to systemic problems such as discoloration of the teeth (called fluorosis), decreased thyroid function, impaired glucose tolerance, and other endocrine disruptions. BDD views water fluoridation as medication without representation.
You can rest assured that the water we use for our biological or naturopathic dentistry approach in our dental procedures and the water we serve is 100% fluoride free. On the subject of topical fluoride… we at BDD have found a safer, more effective alternative. And we wholeheartedly believe in teaching proper nutrition and proper home care for your oral and systemic well-being.
Learn More About Naturopathic Dentistry
To learn more about what we can do for you at our Brentwood practice, check out our business page. Also, make sure to check the map for directions before you head our way. We look forward to seeing you and becoming your partners in lifelong dental and overall health.